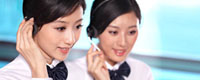 Tel: +86-534-5737702
Fax: +86-534-5340516
E-mail: info@drillingfluidequip.com
Add: No.80 Changxing road, Economic Development Zone, Dezhou, Shandong, China
Skype: betterdrilling2008



BETTER Drilling Fluid Equipment Industrial Limited is a Chinese-based company, engaging in providing a full set of drilling fluid solution for oil & gas drilling, CBM & Geothermal well drilling, HDD & underground, Mining and environment, dredging, blending, fracking, cementing and other slurry/solid handling and removal industrial. BETTER is committed to the field of heavy-duty sand/slurry/mud pump and drilling fluid & waste management equipment, and strive to be the expert in this field. In recent years, as we explore overseas markets, we also pay continuous attention on product quality improvement by introducing and combining domestic and foreign advanced technology. Our products have been exported to many countries and regions, including Middle East, Russia, North and South America, Southeast Asia and Europe.

BETTER heavy-duty centrifugal sand pumps as the heart of drilling fluid system, adopt the most reasonable structure design, to provide cost-effective choice for users at home and abroad, and our sand pump & parts are completely interchangeable with the well-known brand in the markets; we also offer a complete scope of drilling fluid processing equipment to meet all the drilling-waste management needs, from optimized solid control, recycling and recovery, to treatment and disposal. BETTER has the capacity of providing one-stop solids handling-control-cuttings management-drilling fluid processing equipment for the worldwide drilling.

Customer Satisfaction has been being our top priority and everyone in BETTER is always ready here at your service.

Manufacturing Workshops
BETTER is not commodity trading company, but a manufacturing-based exporter. We manage the production workshops by decentralized distribution, to co-operate with those professional plants in one field but with outstanding and ISO approved management structure. This decentralized management ensures us to provide customized OEM replication products and service in a comprehensive scope, meanwhile to hold our technical & business secrets, and create the price advantages. And also, we can manage the product quality within our own control scope.

BETTER Product Advantages
Concentrate on oilfield drilling fluid equipment and mud system related equipment & accessories
Provide 100% OEM interchangeable pump and parts as priority
API Q1 Quality standards for export and suit for all major brand pumps
1year, full manufacturer's warranty
All pumps available in custom paint to match your company color
Comprehensive brand copy pumps of Magnum/2500, Sandmaster/Mudmaster, MCM, Forum, and XP/XL
Custom skid packages available;
High chrome iron available for high abrasive fluid;
Customized nameplate/label/packaging is also available upon a plenty of quantity.

BETTER Disclaimer
BETTER Drilling Fluid Equipment Industrial Limited(short for BETTER) is not an affiliated with NOV Mission™ Magnum™ & Supreme™, MCM™, Halco™, Double Life™, Baker™ SPD™, Harrisburg™, Cobra™, Dragon™, Weir Warman™, Cameron™, Oteco™, Demco™, Gardner Denver, Emsco, Ideco, Ellis Williams, National, Oilwell, MI-Swaco, Mongoose, NOV Brandt Cobra, Kemtron and all the mentioned brand companies. We are or will be the competitor for all above companies.
All manufacturers' names, numbers, symbols and descriptions are used for reference purposes only, and it is not implied that any part or product listed is a product of any of these manufacturers. The replacement parts offered are manufactured by or for BETTER, and the mentioned brand name & part no. is for confirmation.

* Mission®, NOV® VARCO® is a registered trademark owned by National Oilwell Varco, USA.
* Mission Magnum I, 2500 Supreme are registered brand owned by National Oilwell Varco, USA.
* MCM ® is a registered trademark owned by O'Drill/MCM, Inc., USA.
* MI- SWACO ®, MONGOOSE® is registered trademark owned by Schlumberger, USA.
* NOV BRANDT COBRA® is a registered trademark owned by National Oilwell Varco, USA.
* KEMTRON ® is a registered trademark or brand owned by KEMTRON INC., USA.
* CAMORON®, DEMCO®, OTECO® is registered trademark or brand owned by CAMORON, USA.
If any other trademark(s) was registered but we don't mention it, please let us know for correcting.
Patent Infringement Warning:

BETTER will not sell, advertise or deliver in the United States of any product which infringes U.S. Patents. If anybody knows any other potential infringements, welcome to let us know. Thank you!

Location
Warehouse located in Shandong Province, near Qingdao and Tianjin Seaport, and also enjoy nearest Beijing and Jinan Airport.