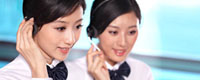 Tel: +86-534-5737702
Fax: +86-534-5340516
E-mail: [email protected]
Add: No.80 Changxing road, Economic Development Zone, Dezhou, Shandong, China
Skype: betterdrilling2008



Product name : MCM 250 Style Centrifugal Sand Pump

Model No. : BT-SB MCM250 series

Quality Standard : API & ISO

Origin : CN

Package : Plywood case / Steel Pallet

HS code : 8413709990
Details:
BT-SB MCM250 series Centrifugal Sand Pump
MCM 250 style Centrifugal Pump with Semi-open impeller and wear pad for longer service life

BETTER BT-SB MCM250 series Centrifugal Sand Pump has a semi-open impeller design that contains wide-tipped vanes and a more tangential circumference of the suction allowing the pump to create a smoother flow pattern when handling abrasive fluids. It is available in hard ductile iron fluid ends.



Feature



Available in 8 different size, 2x3x13, 3x4x13, 4x5x14, 5x6x14, 6x8x14, 8x10x14;
All sizes use the same power end;

Heavy-duty frame design;

One-piece concentric and thicker housing;

Wide semi-open impeller creates lower axial thrust for improved bearing life, open and semi-open impellers are available;

Housing with replaceable wear pad in sizes from 3x4x13 to 8x10x14inches to reduce the maintenance cost;

Outboard bearing assembly consist of a pair of angular contact bearings and a double row ball inboard bearing for heavy duty application;

Tungsten-Tungsten mechanical seals and 3-piece back-up packing as an assembly;

Graphite and Teflon packings 5 pcs with latern ring for option;

High quality 35CrMo or 40Cr alloy steel shaft and 316ss shaft sleeve for protection;

Same size as MCM™ 250 series, and replaceable with other popular brand pumps by same pedestal size;

The pumps can be unitized with Ex-proof electric motors, diesel engines in-line or over-belt driven configuration.




Common Application


Barite, ferric oxide and mineral oil
Base drilling muds
Glass fibers
Sugar processing
Ash or coal conveyors
Cement
Mine de-watering
Lime slurry
Kaolin clay
Crystalline forms


For more info about the pump selection, performance curve and specification table, please contact us our sales!